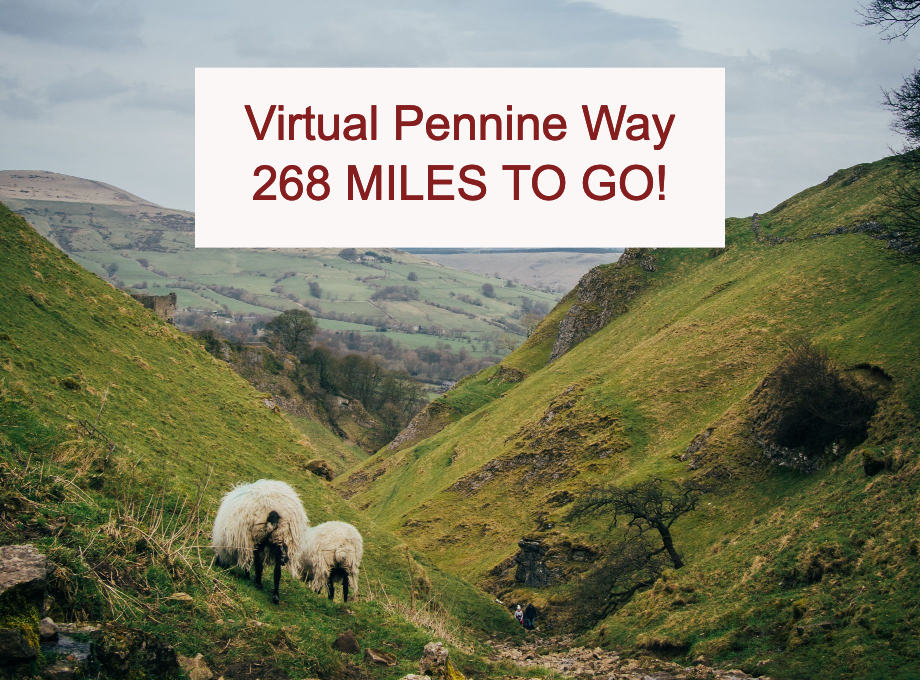 I wholeheartedly support the need for another national lockdown until we are all covid-immunised and it's safe to mingle again.  My belief that it's the right thing to do, didn't however stop me from groaning as the local outdoor swimming pool closed last night and my next chance to unlock my joints swam away into the sunset! Well, maybe it's my chance to set a lockdown walking challenge 2021.
I have been doing daily shorter walks around home – I usually take a walk at lunchtime or late afternoon for half an hour, to keep my joints moving and detach from tech for a while.  In the first lockdown last year I used my hour a day outdoor exercise religiously. 
This Saturday I walked with my trusty poles for 3.5 miles along the river. Caitlin has been doing her usual sterling job of keeping the BeaRCats community together virtually by getting us to pledge miles towards a team goal. This weekend we collectively smashed Lands' End to John O'Groats by some distance and it was nice to play my part.
I'm definitely missing striding out in the open countryside.  On New Years' Eve I commented to my partner that I hadn't recognised just how much walking the South Downs Way in 2019 had contributed to my mental health in that year.  It gave me a big goal, a sense of purpose and helped me embrace @WalkingJill – the girl born with hip dysplasia – as a big part of my identity.  It also helped me deal with my dad's death that year and so when my mum died towards the end of 2020, I feel that I haven't had the same outlet to process that she's gone. 
The walking I'd done on the South Downs hadn't just been about the physical action of one foot in front of the other. It was about connecting with nature, with my family childhood in the Peak District and ultimately with myself and my different ability. The national park was my own personal mindfulness app.
Since the lockdown state is likely to continue well into 2021, I feel the need to get more consistent about finding that walking rhythm and having that challenge to focus me.
In lieu of swimming I will have to use my wonky-yoga to try and manage the locked joints.  And to do my lockdown walking miles this year in much smaller chunks without travelling.
Steps Worldwide's work over the last 40 years reminds me that there are many people who can't take walking for granted.  250,000 people are born with or develop a hip disorder every year.  In 1971 I was one of them and I'm lucky that I can walk, just a bit differently.
I might not be able to use my right to roam the moors right now, but I can walk every day and I need to put that to some good.
So from tomorrow I'll start logging my local daily walks towards a target of 268 miles – which is the length of The Pennine Way.  It's still my dream to walk it for real one day – the oldest and most challenging national trail from the Scottish Borders through Northumberland and Yorkshire down to the Derbyshire Peak District so close to where I grew up.
But in 2021 I'll walk The Virtual Pennine Way.
And I'll do it my own diff-abled way.
You can follow my progress on Facebook @WalkingJill and if you want to donate to Steps Worldwide you can do so here.