About my walk – what I'm doing
My first of my big walks in 2018/2019 was on the South Downs Way – 100 miles across the spine of the chalk hills running from Winchester to Eastbourne. I set a plan to walk this in chunks, within a year. Each section was about 15 miles took me 2-3 days, and I completed the walk in October 2019.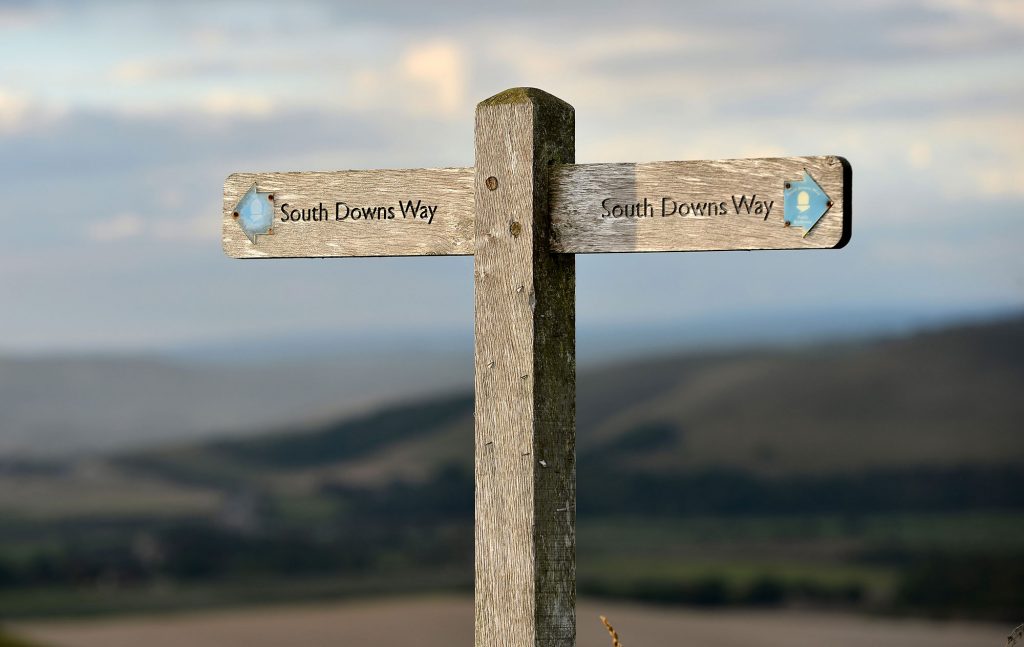 I'd never walked that far and I didn't even know if I could – when I started the furthest I'd walked was 7K!  I started my training by walking the Turks Head 10K through Twickenham and Richmond in June 2018 and began raising money from friends and family for a charity called Steps that provides information, guidance and support for people whose lives are affected by childhood lower limb conditions.
For 2021 the situation is different due to the many covid lockdowns. I've always wanted to walk The Pennine Way – which starts in Edale in the Peak District, close to where I grew up in Sheffield, and ends 268 miles north in the Scottish Borders.  It's also across the valley from Back Tor – where my challenges walking up and down hill led to to set up this blog and start my walking with hip dysplasia.
Walking The Pennine Way would be a huge challenge as it's pretty mountainous. And it's a challenge for a future year when it's safe to roam and take multiple trips.
So this year I'm walking the length of the Pennine Way virtually.  I'm still really walking but in short distances, local to home, over a year – to add up to the 268 miles I would be walking in the national parks.  This puts my daily outdoor exercise to good use.
My hips do not define me but they are part of me. Wherever I go, they go. And so does their impact. This blog is about sharing my experiences, openly and vulnerably, as I challenge myself to face my physical and mental obstacles. And to overcome them.