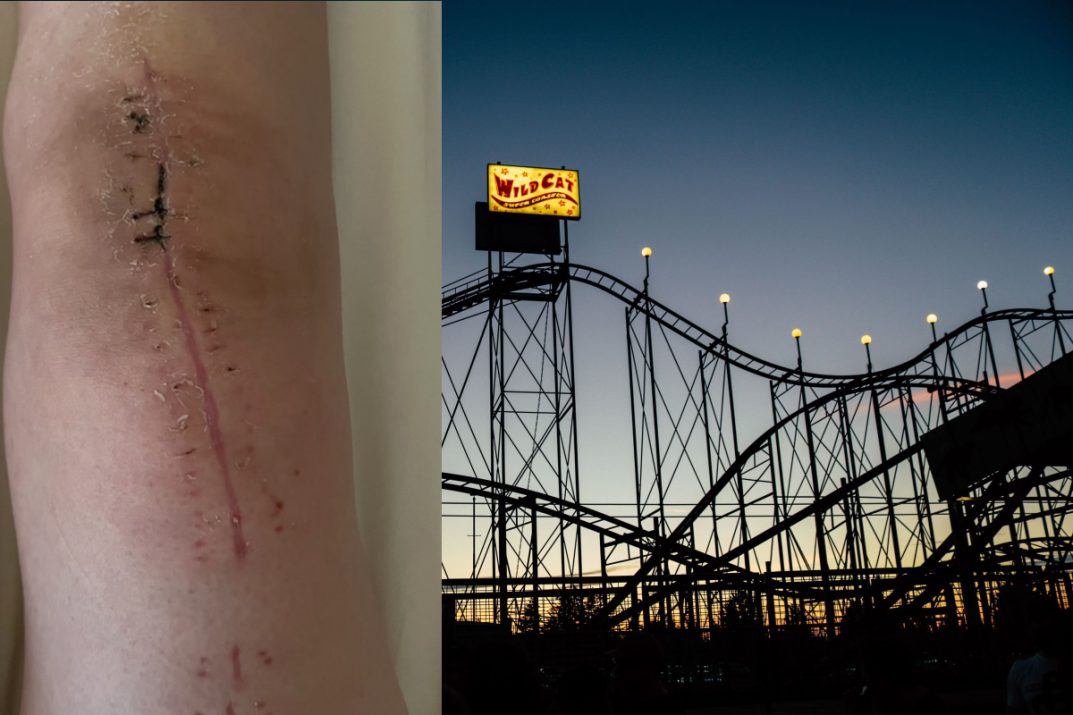 So today is four weeks since I had my total knee replacement! I had osteo-arthritis caused by my 50 years of walking differently due to my congenital hip dysplasia. The last four weeks of rehab have been a real rollercoaster – both physically and emotionally.  I have now stopped spontaneously crying at very random things unrelated to my surgery. But there are still days when this rehab very hard and where I take a proverbial step back to inch forwards.
My first hydrotherapy session had given me a couple of days of real benefit and sleep and so my expectation was the same from the second. Instead, it led to a very painful couple of days where all my exercises and my time on the CPM machine were tough and the pain made me cry. It all felt too much. And then things started to improve again, as I once again felt the benefit of further stretching and bending my knee. "No pain, no gain". My third session today – whilst painful – demonstrated how much my quads have improved and how much further I can bend my knee than two weeks ago. And how much farther I still have to go to reach 90 degrees. We're currently at 70.
What's proving hard to shift is the inner part of my knee, where scar tissue is being stubborn and my ligaments have been straightened for the first time in my life. I have always been knock-kneed and now I'm trying to train my knee to bend in a straight line. And it doesn't like it!
Part of the challenge getting the CPM machine above 70 degrees is my dysplastic right hip – which starts to hitch because that's what it's always done. And so now I sit on a table with my leg dangling to get my leg further. Whilst painful this feels more natural.
I can still see improvements each day. My sister came to visit for a couple of days over the weekend and take over "carer" duties from my partner. On both days we were able to nip out for a bite to eat in a local café or pub, and I was able to sit at the table, albeit fidgeting a lot, for about an hour. This is big progress and felt so very amazing to do something that all too often I have taken for granted.
Just like a rollercoaster, surgical rehab has its ups and downs. And now I'm on the rollercoaster there's no turning back, I have to keep riding the highs and the lows. Because in the end, I will have knee that gives me back the stability that allowed me to walk the South Downs Way, and protects my DDH hips for the future.
Thanks for following the journey xx
Jill Pringle was born with bilateral hip dysplasia in 1971. She has had several surgeries through her life including leg lengthening, hip replacement and now a knee replacement. Her blog shares her journey living and walking with this common condition and she raises money for Steps Charity; you can donate here.