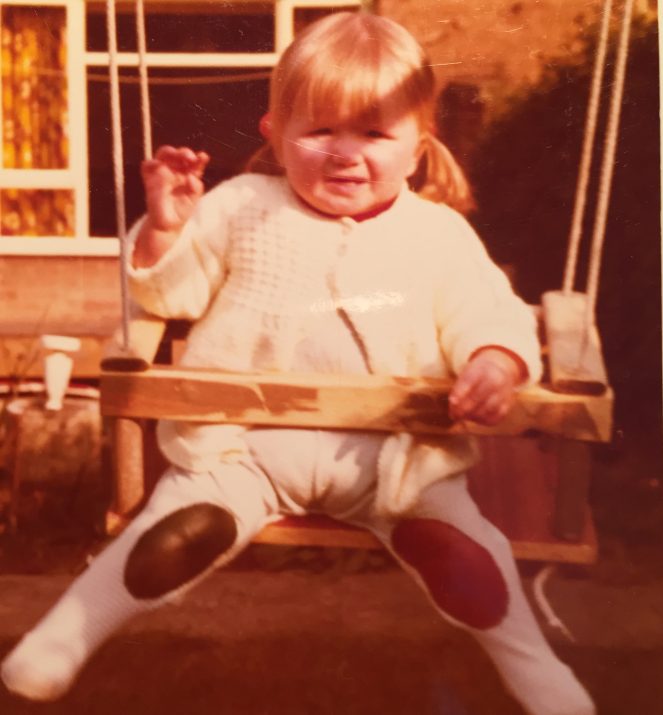 Last week I completed my first South Downs Way walking test, with my good friend Beth and her cool dog, Bo.  I wanted to gauge how far I could walk without too much pain. And how long it would take to recover.
As it turned out, it was also a good test of the equipment and planning I'd need to walk the Way properly.
The plan was to walk 2-3 miles from Ditchling Beacon towards Lewes and back again, on fairly flat terrain.
I learned my first lesson before I even took a step. As my SatNav announced "you have reached your destination" I looked at the farmyard I was in, nestled in a valley with no mobile signal, and thought 'clearly not Ditchling Beacon'.  Lesson 1: a paper map would be quite helpful.
Fast-forward 30 minutes and a very patient friend – and we're off walking on the top of the ridge.  The wind and rain immediately pick up, but thankfully I have a waterproof coat, trousers and boots – fitted with my new orthotics.  The rain quickly passes and after an hour and a half we stop for a rest and a snack.  Which leads to lessons 2 & 3 in quick succession.  Half a Terry's Chocolate Orange isn't enough to eat (however yummy).  And weak glutes mean I have no natural padding on my bum so a seat pad is going to be handy for resting.
At this point I smile as I recall trips as a small child with hip dysplasia.  My dad was inventive and my mum always prepared.  These days you can buy special equipment for DDH like hip spica car seats (something Steps charity help fund).  But in the early 70s it was a bit more DIY.
So my dad 'adapted' things.  Picture an old-fashioned canvas pram with holes cut out of each side for my fully abducted plastered legs to stick out of.  Or the leather patches he'd stick on my knees to stop them from wearing out when I dragged myself across the floor (my version of crawling!).  He searched a long time for an old wooden high chair – so he could put the side bars on hinges and mum could slide me and my plasters in and out sideways.  And similarly made me a swing.  He was quite the inventor really and when I could finally walk, Sheffield Children's Hospital asked for all the equipment.  Today I see parents pass their specialist equipment onto other families in the Steps Facebook group.
Back on the South Downs Way and to the final Lesson.  On a round trip don't walk too far on the outbound leg.  It's much harder on the way back!  We both felt it and Bo the dog started to get that "I'm loyal but really where's the car now?" look on her face.
As we got back to Ditchling Beacon we'd walked over 12K.  I ached a lot and it took three days to stop hurting.  Of course it was lots of fun with a good friend.  And it made me go out and get an OS paper map, an inflatable cushion, some good energy snacks, and some walking poles to be better prepared for my next test.  Which will be to climb up and down one of the biggest hills.
My walking journey with hip dysplasia continues and bit by bit I'm getting better prepared to tackle it.  With the right equipment.  And a little help from my friends…