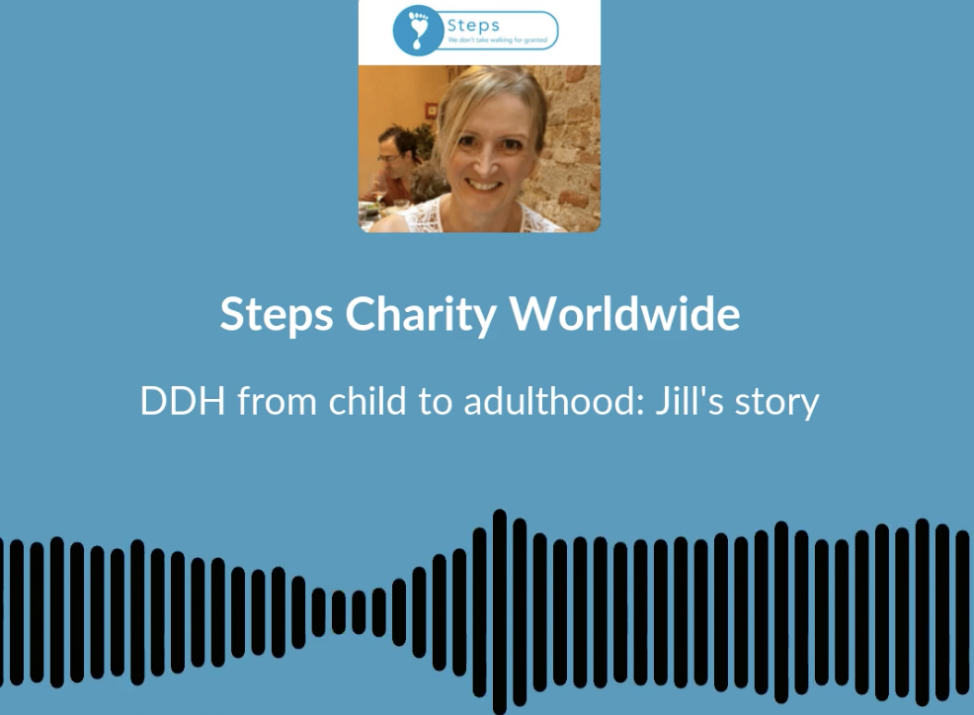 Steps Charity recently asked me to do a podcast interview as part of their new series which tells the stories of people like me born with all sorts of lower leg conditions. Click here to have a listen – none of it was edited, it's just me sharing off the cuff what I do and don't remember about childhood surgery for hip dysplasia, about having a hip replacement aged 32, and about living life as a differently-abled person who can't always take walking for granted but lives a very active and normal life.
What strikes me most about Steps is how grateful parents are to have them to turn to, and the wider community of other parents they facilitate online. I talk a lot in this podcast about how reliant I am now on what my parents could tell me years later, and how their only source of information was what the medical staff told them in an era pre-google or social media. Consequently, I feel like I know the gist of my early surgeries but not the full medical details. In some ways it doesn't matter – what's important is that the surgeons at Sheffield Children's got me walking somehow despite how much of my pelvis and hip socket was missing.
This podcast also helped me share some of my earliest memories of being in a hip spica plaster cast – what that felt like and how often we had to re-plaster my knees! I remember my childhood as very happy one, I had a mindset to try and do as much as what other kids my age could do. Whilst I couldn't excel in sports I did well at school and as a musician, and consequently I've lived a very full life so far. My life has been punctuated by surgeries at different points and as you know, I am now waiting for a knee replacement in January – this time on the right side which has borne too much of my weight for almost 50 years. More on that soon!
Hope you enjoy listening to the Podcast. Link again here.
And if you do enjoy it, maybe you could drop a fiver in the pot for Steps here – £5 would help them support more people like my mum and dad with an information pack that says "you're not alone and your child can have a good life with hip dysplasia, here's what you need to know and the support that's here for you"
Thanks for listening! xx