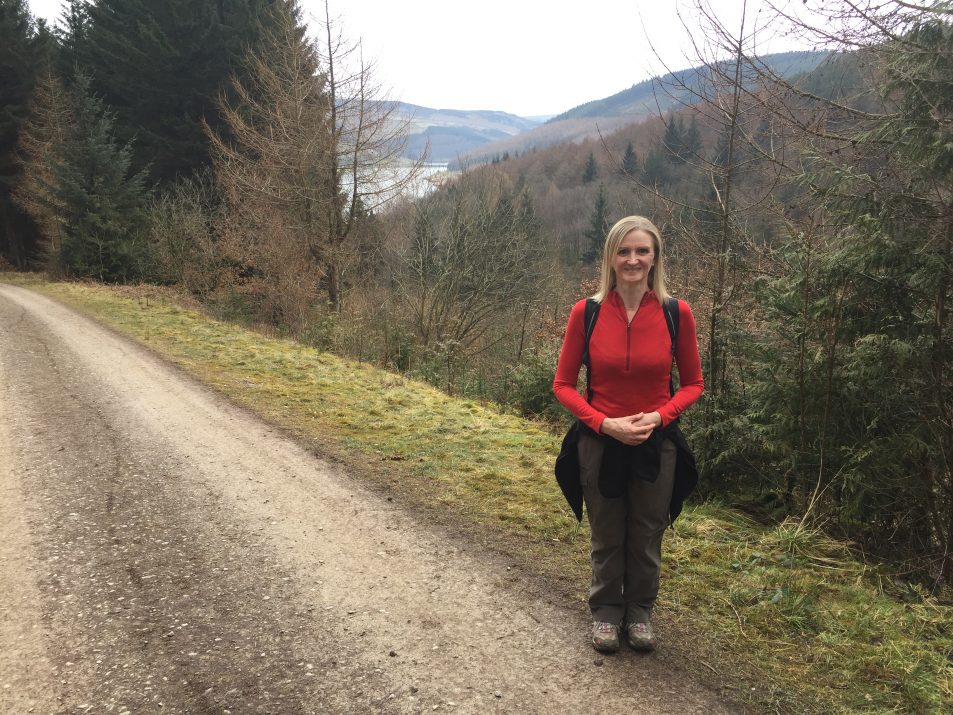 In the last week since I set my challenge, I've walked 16 miles. A chunk of that last weekend, smaller walks each day in the week, and the final 3 miles this morning. I'm walking in Walton but imagining walking from Edale to Crowden on the Pennine Way.
If you have hip dysplasia then little and often is a good strategy (frankly even if you don't). It keeps me mobile and stops my joints locking up, without too much pain. Right now, in covid lockdown, it's also a reason to go out and get some fresh air every single day and get a digital detox.
I'm using my daily lockdown walks to complete a virtual Pennine Way – the oldest and most challenging national trail that runs from the Derbyshire Peak District up to the Scottish Borders. To help me, I've bought the trail-book by Stuart Greig that I'd use if I was actually walking there – so I can read and share where I would be after 16 miles.
The trail actually starts in Edale. I know Edale quite well and I can picture it clearly in my mind. My partner and I stayed just outside the village 3 years ago, but it's somewhere we visited on Sundays from my childhood home in Sheffield. I once walked up to Jacob's ladder as a teenager, but never made it all the way to the top. I remember my Dad talking about how easy it was to set off in sunshine only to have the mist roll in very quickly and you're easily lost or stuck in a peat bog. I've written about Kinder Scout's historic significance in getting us the Right to Roam before.
Today the Pennine Way takes you on an edge walk around Kinder Scout rather than right over the top and my walks along the river in Walton on Thames this week would have taken me right around Kinder, with amazing views of the dark peak's famous gritstone outcrops. (in my virtual walk the weather is always sunny enough to see everything, unlike the reality of my foggy climbs on the South Downs Way).
Eventually, 9 miles in (so this Tuesday in Walton) I'd be crossing the Snake Pass. I know this road well, with its breath-taking bends and cliff-edge views that make it a favourite for bikers. My Dad was living at Lockerbrook Farm – high above the snake pass and Derwent dam – when my parents met, so it's an area I cherish for more than its outstanding beauty.
The rest of my mid-week walks would have taken me just over Bleaklow Head, and so this morning, my 3-mile walk – which took me along the river from Walton past Sunbury Lock towards Hampton Court – would have been a much steeper descent down to Torside reservoir and then crossing the Woodhead pass to end in the village of Crowden. Somehow magically someone would have set up my tent in the campsite and I'd be having a cuppa and some ginger nuts right now with my boot-free feet on the grass.
Clearly, my walking has been much easier than the virtual trip I've just taken, as it's predominantly flat and there are plenty of places to stop and sit, and I'm never that far away from home and a cat waiting to sit and relax on my lap. But it's still walking – which not everyone can take for granted.
Thanks for following, for reading and to everyone who's donated to Steps Charity in the last week. I'm so very grateful for your support!