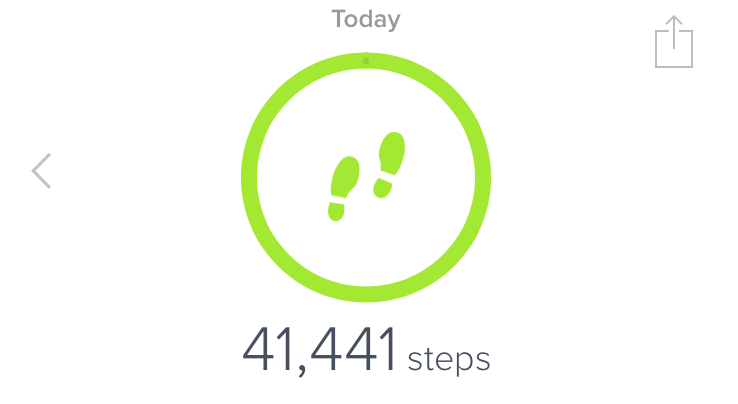 Yesterday I walked 11.5 miles of the South Downs Way to Amberley.
It's always difficult to know our limits and of course we don't know what they are until we find them. As a child with hip dysplasia I definitely used to push myself – I remember jumping off the top of garages along with the other kids on the estate or climbing the A-frame in P.E. class to the nervousness of onlooking teachers.  As an adult, post-hip replacement, I've become more cautious and protective.
I'm not saying the route so far has been easy – it really hasn't. But since the very first day of this walk, where it was longer than expected, I've become accustomed – if not comfortable – walking about 6 miles at a time. Yesterday I left Cocking Down to see how far I could walk towards Amberley. This stretch is one of the most accessible by public transport. The 60 bus from Chichester Station stops right where I left off last time, and the South Downs Way passes Amberley train station in Houghton Bridge. Sounds easy.
After a week of heatwaves, Friday was a nice 24 degrees, slightly overcast, with a breeze and occasional drizzle; a perfect day for walking. I packed plenty of food and water but didn't need a lot of layers which kept my bag small which is always a consideration for me. Carrying anything totally changes the delicate balance of bio-mechanics that let me walk.
The path climbed quickly up 220m to a ridge which is where this walk stays for most of the route – high above the world with stunning views of the downs. Walking along the edge of Heyshott Down I was in familiar territory – saying hello to sheep, enjoying the birds flitting in and out of pretty hedgerows, and taking the shade of intermittent forests to one side or the other. This is the quintessentially English countryside of American movies.
But quite quickly I could tell how tired I was. The night before was so hot I'd not had much sleep, and my body wasn't fully rested. And today that meant I had to take more breaks than usual. I have learned that the best thing for me is to lay on my back (with trusty inflatable pillow under my head) and knees bent. This allows my pelvis and back to re-align from the backward-tilt position it uses to stabilise my walking with flat-as-pancake glutes; a tell-tale sign of DDH.
On the down-side this made the walk slower (in the end I walked for over 8 hours…more of that later). On the plus-side, I had some amazingly mindful moments resting under rustling tree canopies. The most magical of these was near Graffham Down Nature Reserve, beautiful unfenced fields of wild flowers, shrubs and trees to protect and encourage our natural wildlife. The only challenge here was not to drift off to sleep…
I'd left Cocking at 12 noon – later than usual due the public transport connections (if you're on the 60 bus push the bell early or you end up right down a steep hill in Cocking before you've even started!). So, by the time I got to down from the ridge to the A285 near Duncton, it was already 3.30pm. And here, I had a choice – stick or twist. Stop and call a bus on demand (helpful service but only every hour and a half and I'd just missed one) or keep going on to Amberley. I literally dithered for what seemed like a very long time (about 15 minutes) but with the help of some trusty malt-loaf and butter, I took the decision to push on. I would never know how far I could go until I tried.
The first reward was a slow but fairly steep climb back up to the ridge and Bignor Hill. And by the time I was up the hill I was already regretting my choice. I sat for a while on a rare bench overlooking the National Trust Slindon Estate and enjoyed the amazing vistas over the Downs in every direction. It made the climb worth it but I was painfully aware that I still had about 5 miles to go and it was nearly tea-time by now. My pace was slow – the paths are good and straight but chalky and rocky, so you do have to watch your footing. Suddenly my protection mindset started to kick in – twisting an ankle up here would be pretty tricky.
A few hellos from dog-walkers and cyclists at the NT Slindon car-park; I have to say I love meeting different people on this walk – it reminds me of Yorkshire where people say hello! I then ended up on the most tricky part of the path. A very steep, winding descent on a rocky chalk path down to some barns. I always know when it feels too hard because I start 'coaching' myself out loud. So there I was, jabbering my way down the hill watching my steps. I stopped admiring the view and started counting my steps and saying "one step at a time, Jill – you can do it".
At this point, I also had to turn off my phone which was running out of juice as was the back-up battery pack. I still had 4 miles to go and I was starting to feel isolated and question whether I'd get there. Everything hurt. My body was telling me that my hips, legs and shoulders couldn't keep going and my mind was telling me to keep going and get to a village. Like most DDH'ers, learning to walk isn't intuitive but a deliberate process. This moment reminded me of learning to walk again after my hip-replacement and I thought, if I could do that, then I can do this.
Descents are the hardest thing for me and of course this walk ends with a long, slow descent down past the A29 and on to Houghton Bridge. As I crossed the A29 I watched the 7.17pm London train pull out of Amberley Station and I set myself the goal of getting the next one. Even in immense pain, feeling so lonely and vulnerable, I had to stop for a minute and look at the amazing view as the valley of Amberley spread out in front of me. It was late afternoon and simply magical.
I walked myself, one step after another, down the hill – remembering why I'm doing this: "not everyone can take walking for granted". I don't know how long I will be able to, but I can still do this – pain and all. I was exhausted as I got closer to Hougton Bridge, and by now I wasn't just talking to myself but also my cat, my father and anyone else whose support I needed to get there! I must have looked a sight 🙂
I got to station approach at Amberley just as the train left. I missed it by 3 minutes. I burst into tears. I was so exhausted that I didn't stop to recognise my achievement. I had walked 11.5 miles, the longest I ever have, and I had made it.
After catching a train the other way to Barnham 20 minutes later, I found a train to Clapham and then back to Twickenham where I live. I got home just before 11pm to the most delicious meal and cuppa made by my partner who was supportively waiting.  I had left home at 8.15am. Needless to say, I slept well last night and I'm very tired today.
Whilst there is satisfaction knowing that I've now completed over 46 miles of my 100-mile trek, I also found my limit yesterday.
I think the next leg will be like my left one – a bit shorter!